The school has a stable, experienced and professional staff which consists of a promotional position, a full time teaching position, a part time teaching position, 2 teachers assistants positions, gardener/handyman, a cleaning position, a registrar and a library officer.
Jerdacuttup PS has two classrooms, catering for Years K to 3 and 4 to 6. There is also a Pre-Primary/wet area, library, separate music room, a large shed used for assemblies, art and science. Ranging from Kindergarten to Year 6, the children are taught in two classes, following the Western Australian Department of Education's developmental curriculum.
Senior room: Years 4 to 6.
Junior room: Years K to 3, with kindergarten supervised by an Education Assistant under the teacher's direction.
A computer laboratory gives networked access to broadband Internet (with a ratio of about 1:3) and there is a well resourced library. Children access LOTE (Japanese) through Telematics with SIDE.
The school boasts its own greenhouse, worm farm, a waste management programme, weather station and a chicken coop.
A separate administration building was added in 2005.
In 2011, Jerdacuttup acquired a brand new library under the BER programme.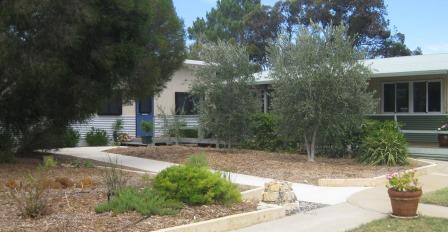 Sustainable Systems
The school has well established, interconnected systems promoting sustainability.